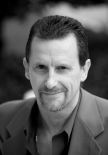 Justin Kavanagh is a writer, editor, freelance journalist, and sole proprietor of JK Global Text.
He has previously worked as an editor for National Geographic International Editions, which publishes in 33 countries.
Justin Kavanagh has worked as a contributor and columnist for various magazines and newspapers in his native Ireland, the UK, and the US. He has written for local-language editions of National Geographic Magazine, and for newspapers such as the Independent (London), The Title (Dublin), and the Irish Press. His work appears online on Websites such as The Globalist and The Bleacher Report.
Justin Kavanagh has also worked as a consultant and scriptwriter for National Geographic TV and Film.
Originally from Dublin, Ireland, he now lives in Philadelphia, PA, and reports mainly from New York, Philadelphia, and Washington DC.